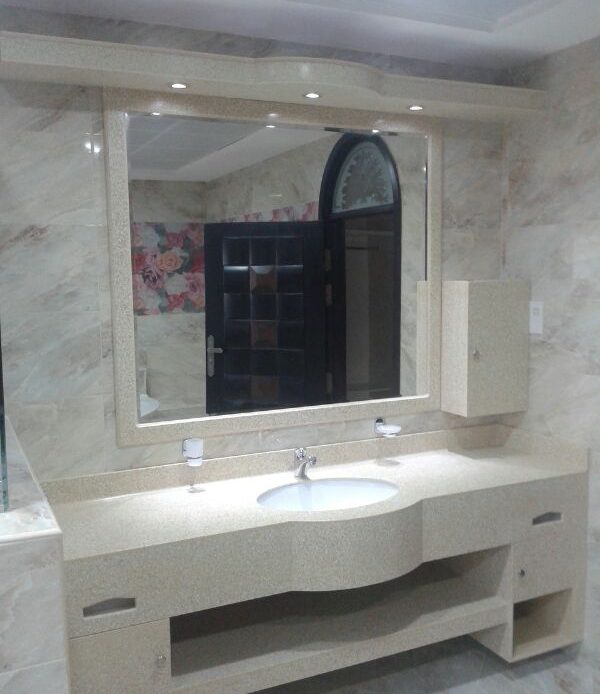 If you are looking for a way to add a touch of luxury to your bathroom, then look no further than the vanity top. The Indiga vanity top is a stylish and practical choice for any bathroom. Made from the finest materials, it is the perfect addition to any bathroom, providing a sophisticated and stylish surface that is both practical and beautiful.
With its cutting-edge design and versatile style, Indiga vanity top is ideal for any modern bathroom. Its warm touch and resistance to mould and mildew make it a practical and inviting choice for any space.
A bathroom is no longer just a room for functionality, but a place for relaxation and luxury.
Whatever the theme or choice – from a completely dry bathroom to a watery wet room – you will have your choice of bath front, bath top, shower screen and basin front with Indiga's design versatility.
FEATURES
Being timeless in its appearance and living qualities, the Indiga Solid Surface vanity tops is a well balanced combination of quality and design versatility. From the producer of unique products, Indiga have come up with a material that revitalizes and revolutionizes the market.
No Mold, Mildew and Scaling
Sleek, luxurious and design versatility
Durable, easy to clean, resistant to stains and scratching