About
Indiga Solid Surface
Indiga Solid Surface FZ LLC was established in UAE as a part of Indiga Group of Companies in 2007 to work in the field of solid surfaces, and it has grown to a trusted name in quality services in the field. Indiga Solid Surface has grown considerably in Middle East providing cost effective and innovative design solutions and quality services to its customers. We produce acrylic modified polyester based solid surfaces — Synthetic marble for short, to meet the demand of the rapidly changing style of living and the aesthetics of consumers.
lndiga Solid Surface emphasizes high quality of its deliveries while focusing on complex executions. It collaborates with numerous outstanding architects and designers, supported by a state of art 3600 square meter facility equipped with the most modern machineries and a strong backup of experienced and qualified engineers and professionals. With a well estab­lished research and development facil­ity we consistently improve the quality of our products to maintain customer satisfaction.
We consistently strive to grow and we grow to serve you better.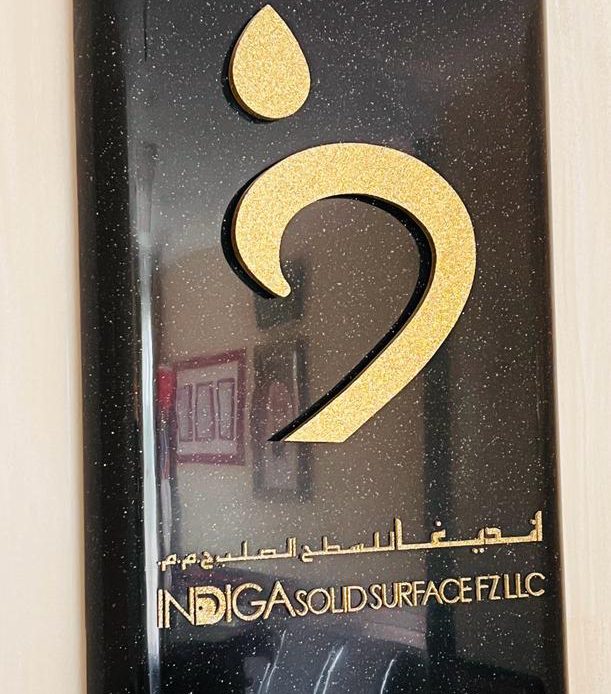 To be recognised in the marketplace as a quality driven Interior Design and Architectural Design consultancy services business centered on servicing our Client relationships with both creative design and professional project management expertise. The goal of these services is to provide a measurable improvement in a Client's facility and/or building asset within the following predetermined criteria:
Creative design
Efficient and effective planning
Attention to details with quality materials
Application of sustainable energy principles
Long-term investment value
To be a quality-driven Interior Design and Architectural Design consultancy services business in the hospitality, residential, corporate, and retail markets for qualified Clients in the UAE, GCC, and selected international locations.
Commitment, Innovation & Integrity
Committed to providing great products, services and other pioneering ideas that have potential to change the world and improve the lives within and outside the organization with trust, honesty and honor in actions.
If you are looking for top solid surface manufacturing companies in Dubai, our team is well-versed in different aspects of solid surface solutions and can work flexibly around your schedule. We ensure to maintain the quality of service throughout while staying within your budget and delivering projects on-time. Here are a few reasons why you should choose our services all over UAE, GCC Countries, and selected international destinations.
Best in class solid surface solution provider
Remodeling, refurbishment & redecorating services
Aesthetically pleasing store design
Functional & efficient layouts for maximum productivity
Incorporation of unique & brand-related elements