Commercial Solid Surface Solutions
Simple office refurbishments to large scale solid surface projects
Retail Solid Surface Solutions
Large retail stores to smaller boutique outlets
Residential Solid Surface Solutions
Guesthouses and apartments to lavish villas
Welcome to Indiga Solid Surface
INDIGA is a team of diverse individuals with the skills, knowledge and expertise to manage your project from start to finish.
The quality of our work is paramount to us and we ensure that this is reflected in the way we work, communicate with our clients and deliver on time.
Mr.Vichi Kalatheri
Executive Director

PREMIUM QUALITY
All our projects are run per internationally recognized management systems including Quality ISO 9001:2015, Environmental ISO 14001:2015 and Occupational Health & Safety ISO:45001:2018

EXCELLENCE & INNOVATION
We work to stay ahead of the game to be able to deliver value to all our clients. Our interior fit out services use the latest production techniques, technologies, products and materials on every project to ensure excellence.

INTEGRITY
A core value for A&T is the integrity of our people. From recruiting talents to qualifying clients, selecting suppliers & delivering on commitments, we believe that this core value is key to our success.

LEADERSHIP
We have one goal: to provide the best fit out services in the UAE. We work to raise industry standards by being a leader in terms of quality, delivery, sustainability, and fair ethical business practices.
What We Do
INDIGA solid surface is a team of Solid Surface Specialists, Building Solutions Experts, and Certified Project Managers. We specialize in delivering the best in Solid Surface solutions within the Commercial, Hospitality, Healthcare, Residential and Retail Sectors.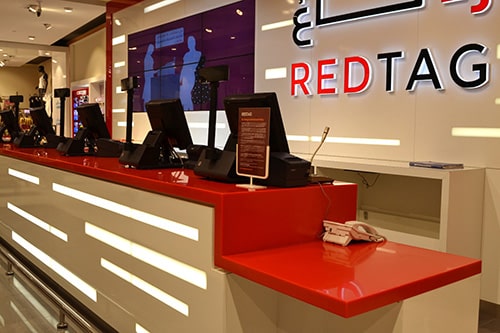 Reception Counter Tops
Our reception counter tops are made from high-quality materials with a variety of colors and styles to choose from, so you're sure to find the perfect look for your business.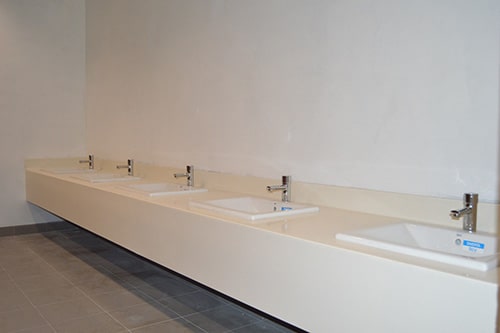 Vanity Tops
We offer a wide variety of vanity tops to suit any bathroom décor and are made from durable materials that are easy to clean and maintain.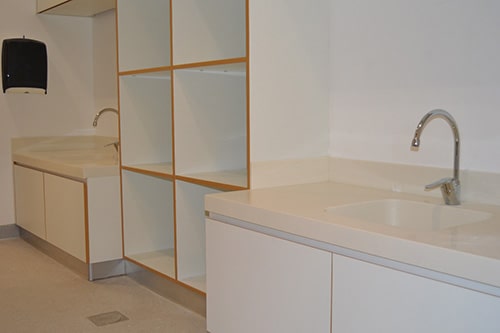 Pantry & Kitchen Tops
Our selection of pantry and kitchen tops are available in a variety of materials, colors and styles to suit any kitchen or office space.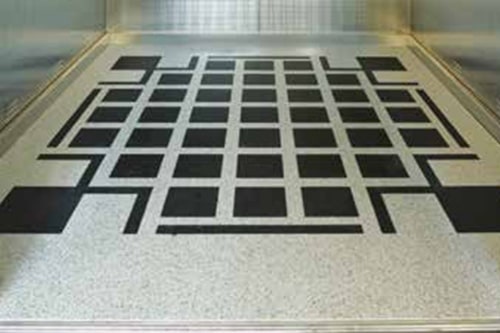 Lift Flooring
Depending on the size, design and use for your elevator cab, we will guide you to the perfect choice for your building's needs.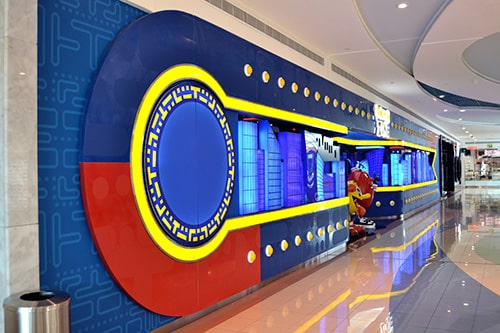 Wall Cladding
Indiga metals work includes railings, claddings, and decorative furniture combining unsurpassed quality our professional technician produced ranging from composite claddings, structural steel works for portal, mezzanines and decking.